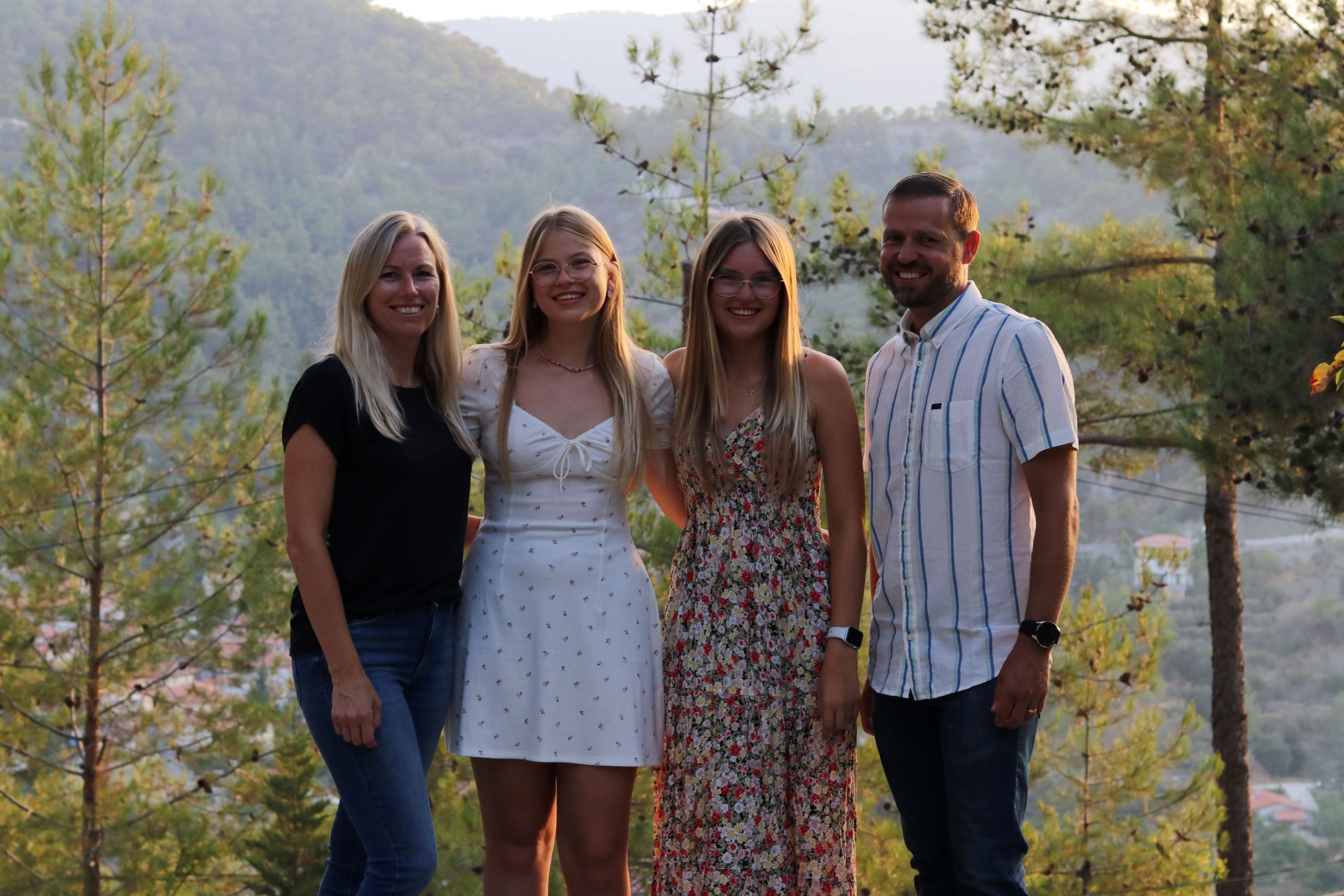 DIRECTORS OF EQUIP
Lena & Andreas Pommer lead the Bible school EQUIP in Cyprus. In the summer of 2018 they moved to Limassol with their two children: Ellen, now age 17, and Alice, age 14. Lena & Andreas have extensive experience in conducting Bible school and church programs, and have worked abroad for several years. Both are passionate about raising a new generation of Bible readers who follow Jesus and live with the mission to reach the world! Lena is a lawyer and theologian and Andreas is a medical doctor.
Lena, why spend a year at EQUIP?
Investing a year to get to know God and study the Bible is something that will be crucial for the rest of your life. In addition, doing it together with students from different parts of the world is an experience on its own. Cyprus is a hub for different mission organisations, which also means that the students will get an unique insight in the region. We believe that one year at EQUIP will be both life-transforming and life-determining!
What do you look forward to the most?
I look forward to getting to know the Bible school students and helping them grow in their faith and discipleship of Jesus. I look forward to training students in studying the Bible and seeing how a love for God's word grows. In addition, I believe that many will get a clearer vision of their calling – whether it is to serving God in their home country through a normal profession or serving God in another country. As for the latter, we also have the opportunity to put the students in contact with different ministries around the globe.
Andreas, what do you think a year at EQUIP will mean?
I know from my own experience that one year at a Bible school can be the best year so far in life. To me it was a defining year when I went to a Bible school several years ago, and it created a foundation that I could build upon in both ministry and life. The Bible promises that the one who seeks God will find Him, and in the presence of God we are transformed to be more like Jesus. The Bible school environment helps us experience this and our lives won't be the same afterwards.
What do you like to do in your spare time?
I love ball sports of various kinds, ranging from football and indoor floor hockey to racketlon and golf. I enjoy being close to nature and amazed by God's wonderful creation.
OUR VISION
Niklas Piensoho, pastor and director of Filadelfia Stockholm, shares the vision for the EQUIP International School of Biblical Training:
"Our dream is to invest in a young generation of Christians who want to spend one year to get rooted in the word of God."
In Autumn 2018, Filadelfia and Kaggeholms Folk high school started a Bible school in Cyprus! If you are in Cyprus you are in New Testament land. After Stephen's death, when the first persecution of the Christians broke out, the gospel spread for the first time to Cyprus. Barnabas in the New Testament came from Cyprus. His nickname means "the son of consolation" and for many years he was a faithful coworker with Paul. From Cyprus it is only a 45-minute flight to Jerusalem, the place where Jesus died and arose. Cyprus is also a great place if you want to create relationships with Christians in the Middle East. The country gives you close contact with both the Bible's stories and Christians who live a very different life than in other places, for example Scandinavia. We want to create the best possible conditions for a young generation to become rooted in the word of God and we believe that Cyprus will be a place that makes growth both stronger and deeper.
But we do not think that the Bible school should be just for Swedish youth. We dream about the opportunity to study together with young people from many European countries. When you read the Bible with people from other cultures, you always discover new things. The prayer in Ephesians 3 acquires a new dimension when you meet people living in different circumstances than yours: "And I pray that you, being rooted and established in love, may have power, together with all the Lord's holy people, to grasp how wide and long and high and deep is the love of Christ, and to know this love that surpasses knowledge—that you may be filled to the measure of all the fullness of God."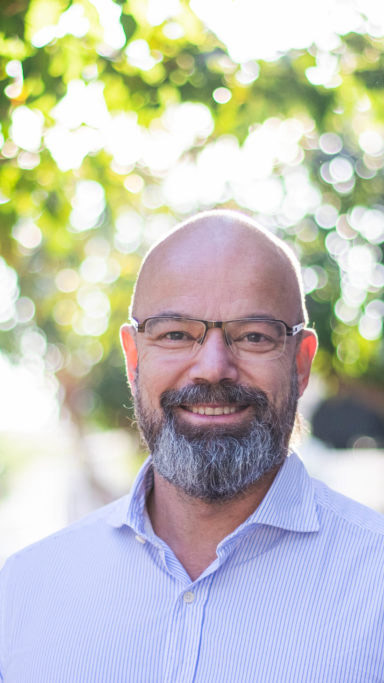 Our dream is to invest in a young generation of Christians who want to spend a year becoming rooted in the word of God. We will start at the beginning so that everyone has the same chance to understand the great biblical story of creation, the fall, salvation, and restoration. We will study the Gospels and the life and works of Jesus. We will study the Apostles' teachings to understand the first church and we will study the New Testament letters and dig into the question of how a Christian life should be lived. We know that whoever plants his life in the word of God will live in spiritual renewal, bear fruit, and seek the glory of God with his life and his actions. If young people who have gone to our Bible school in Cyprus read their Bible several times every week – then we have succeeded! If they feel at home in the Bible and can refer to different Bible stories – then we have succeeded! If they evaluate important questions in life in accordance to the Biblical story – then we have succeeded! If they not only quote random Bible verses but can refer to the context, background and interpretational options – then we have succeeded!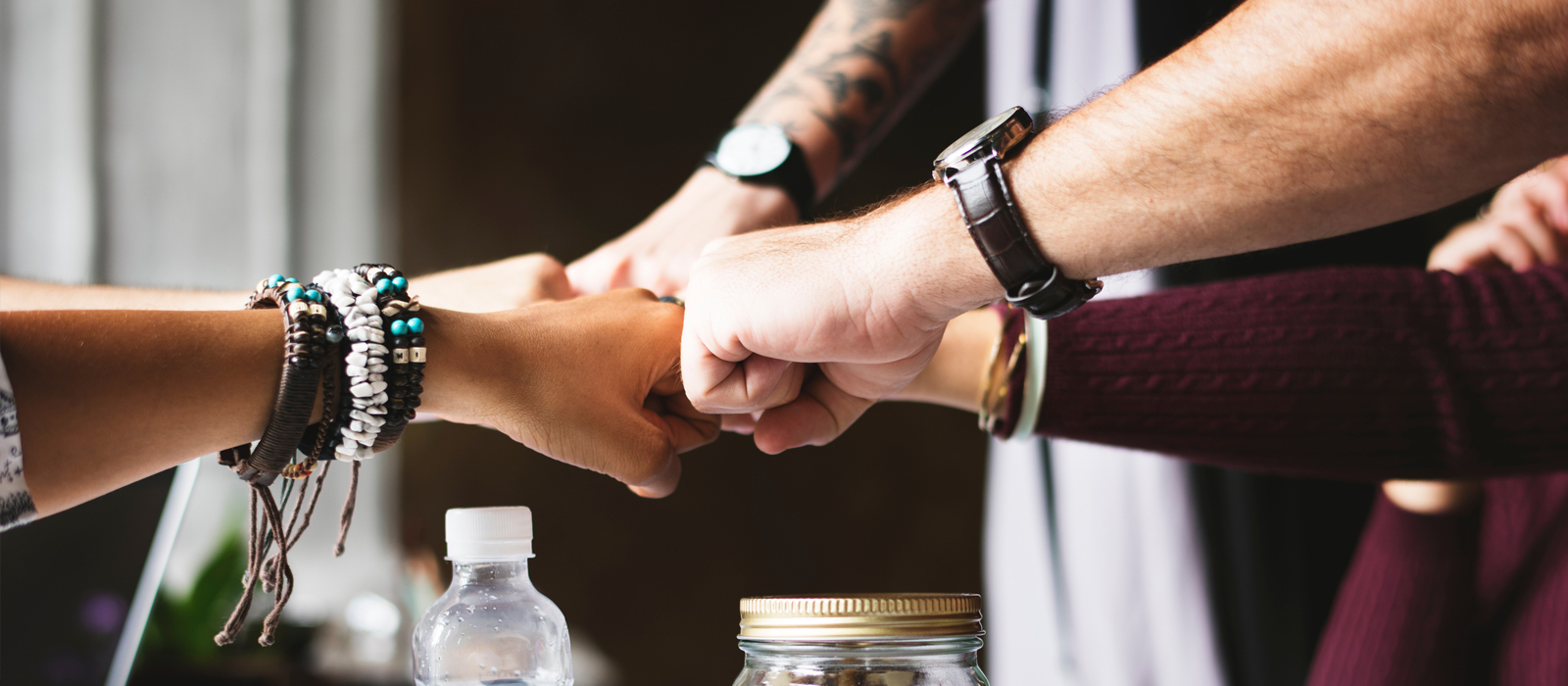 EQUIP FOUNDATION
Do you or your congregation want to support one or more students from the Middle East, Eastern Europe or North Africa, to enable their studies at EQUIP International School of Biblical Training? Do you want to become a regular supporter to train next-generation believers in a decisive time? Or do you want to give a one-time gift to contribute to EQUIP's work? Then you are welcome to give to the EQUIP Foundation. The fund is designed to help young people who want to study at EQUIP, but lack the financial means. Contact info@equipbibleschool.com for more information.